Portfolio Additions Continue Period of Strong Business Momentum
Commercial real estate services firm Levin Management Corporation (LMC) has won a new, multi-property assignment on behalf of a new client, marking the continuation of an active growth period for the North Plainfield-based firm. Totaling more than 700,000 square feet, the latest appointment involves two New Jersey shopping centers and a 29-property triple net leased portfolio.
In Monmouth County, N.J., LMC was named managing agent for Eatontown Plaza, a 183,000-square-foot retail property located along Route 36 just east of Route 35 in Eatontown. Situated opposite the Monmouth Mall, the property is undergoing a major renovation and expansion. Party City and Total Wine recently opened there, joining anchor tenants Best Buy and a fully renovated T.J.Maxx, among others. Newly developed, free-standing Chick-fil-A and Sleep Number locations are opening soon, and construction is underway on a Target store as well.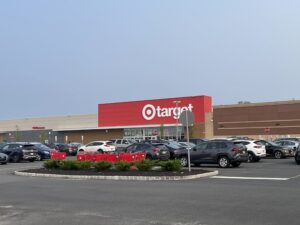 LMC also will exclusively manage Edison Crossroads, a 149,000-square-foot property located on Route 1 in Edison, N.J. The Middlesex County center is anchored by Home Depot and Stop & Shop.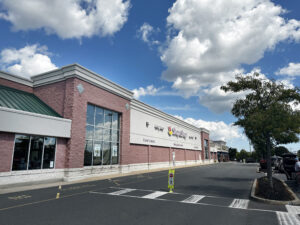 LMC is applying its best-in-class management standards to all aspects of these centers' operation, according to LMC's Joseph Lowry, senior vice-president of acquisitions and business development. "These two properties are great additions to Levin's regional management portfolio," he said. "Our efforts initially are focused on maintaining and enhancing curb appeal, and maximizing operational efficiency. We also will collaborate with our client to orchestrate strategic, longer-term capital reinvestments moving forward."
Additionally, LMC is providing lease administration and accounting services for a 29-property triple net leased portfolio totaling approximately 380,000 square feet across multiple states.
New client relationships are always particularly rewarding, Lowry noted. "The decision to outsource these services to Levin demonstrates confidence in our ability to deliver high-quality real estate services," he said. "We look forward to providing our expertise and guidance as a landlord-focused real estate services provider."
The new assignment rounds out an active business development period for LMC. In March, the firm assumed the role of managing agent for 222 Bridge Plaza South, a 108,000-square-foot, seven-story office building located in Fort Lee, N.J. More recently LMC was retained to exclusively manage The Shoppes at Old Bridge in Old Bridge, N.J., as well as 25-property portfolio of net-leased assets located primarily in Long Island, N.Y.
For seven decades, LMC has served as a trusted single-source services provider for institutional and private owners. The company today maintains a 125-property, approximately 16 million-square-foot leasing and management portfolio. LMC helps its clients operate properties and create case-specific solutions to protect and improve value; it has distinguished itself as a firm large enough to excel in assignments of any scale while continuing to employ a hands-on, proprietary approach in every facet of its business.
The firm offers leasing, property management, financial management and reporting, construction management and development, lease administration, marketing services, and acquisition and disposition consulting services. LMC's capabilities continue to evolve with new technologies, efficiencies and sustainability-focused initiatives to serve a new generation of properties, investors and tenants.