The velocity of new retail leases is in acceleration mode and we at Levin are seeing big results. Since December, we have added five new assignments in retail real estate to our 95-property portfolio, presenting exciting new opportunities in some of the strongest markets in the Northeast. As retail leasing advisors, we are proud to have been chosen as the new leasing agents for three outstanding shopping centers and as property managers for two others.
Levin's New Retail Leasing Clients
Holmdel Crossing, Holmdel, NJ: Levin is the exclusive leasing agent for this planned 140,000 square-foot retail development project situated on Route 35, one of the most heavily traveled roads in densely populated and affluent Monmouth County. The property enjoys both excellent visibility and extremely desirable local demographics. The population within a three-mile radius of the planned development exceeds 75,000, with an average household income of $102,862. Our initial focus is on the pre-leasing phase of Holmdel Crossing, with particular emphasis on attracting anchor and junior anchor tenants who will, in turn, drive the remaining tenancy.
According to Michael Cohen, our vice president of leasing, who is heading up the Holmdel assignment, the major goal in the first stages of this new center's development is "to build value for this property while attracting top-tier tenants."
Stafford Park, Manahawkin, NJ: This 350-acre mixed-use redevelopment project is located in a prime position at the intersection of Route 72 and the Garden State Parkway in Southern Ocean County. Levin is now the leasing agent for Stafford Park's retail component, which consists of 400,000 square feet of retail space, with an additional 195,000 square feet (including several prime pad sites) slated for development in the near term. Anchor tenants are Target and Costco. The complex also includes such major retail brands as Dick's Sporting Goods, Best Buy, Ulta and PetSmart.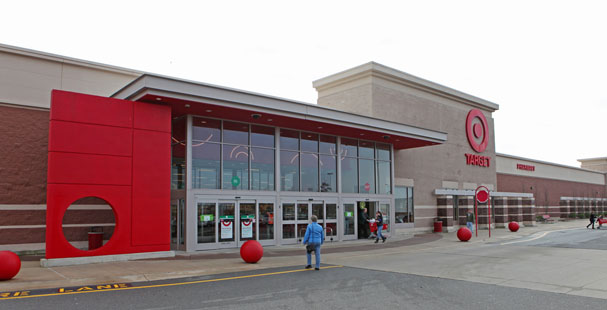 Our director of acquisitions and business development, Joseph Lowry, says the assignment reflects Levin's depth of expertise in third-party retail leasing services. "Our depth of expertise is particularly effective when it comes to spearheading larger developments and redevelopments. In cases where activity at a center may have stalled, we are well-qualified to come in and jump-start a project."
Eatontown Plaza, Eatontown, NJ: On an ideal site at the busy intersection of Routes 35 and 36 opposite the Monmouth Mall, this 30,000-square-foot shopping center is poised for growth as the retail sector continues to heat up. Its current tenants include Men's Wearhouse, The Vitamin Shoppe, Leisure Fitness, Beach Bum Tanning and Sprint. Levin is charged with marketing 7,700 square feet of its untenanted space and anticipates an influx of new retailers, who will bring increased attention to this property.
"Eatontown Plaza is a well-located smaller strip center," notes Lowry. "The owner wanted a firm with a strong local presence involved in leasing the property. They especially appreciated the fact that our in-house construction management group can work seamlessly with our leasing team to handle interior fit-out work for new tenants."
Levin's New Property Management Assignments
Our extensive experience in retail property management has been recognized by two new clients who have selected us as their managing agents.
The Grove at Plymouth (formerly The Shops at 5), Plymouth, MA: Our first client in Massachusetts is located in one of the most historic and fastest growing sections of the state. Forty miles south of Boston on Long Pond Road, this 420,000-square-foot open-air shopping center, anchored by BJ's Wholesale Club, TJ Maxx/Home Goods and Kohl's, holds a leading position among the dominant retail destinations in a market with strong demographics (average household income $95,840, population 105,800). An average of 60,000 vehicles passes the location daily. Robert Carson, our executive vice president, notes that The Grove at Plymouth is owned by a current Levin client and cites the new assignment as "a prime example of how we expand our business by providing a high level of service to our clients and their assets, and we are ready to manage a client's new acquisition in a new geography as needed."
Festival Plaza, Edison, NJ: On Route 27 in the heart of a densely populated trade area, this 151,000-square-foot retail venue has two proposed 10,000-square-foot pad sites for future development, which Levin will also market. Key to Festival's success as a destination for shoppers from significant distances is its H Mart Supermarket, a leading high-end Asian retail grocery brand. Other tenants in this well-trafficked shopping center include BBQ Buffet, Great Clips and China Trust Bank.
"Festival Plaza enjoys strong positioning in an infill location with excellent demographics," notes Lowry. "H Mart Supermarket is a very strong anchor for the center. The property was completely redeveloped in 2011; the ownership did a tremendous job with the project. The incorporation of high-end finishes distinguishes it from the competition."
Will the Surge in Retail Leasing Continue?
What's ahead in commercial retail leasing? Levin is optimistic. According to Lowry, the retail market continues to gain momentum, particularly in the Northeast, where the bulk of our 95-property portfolio is based. "Regional and national tenants are expanding again," he notes, "and credit has freed up somewhat for local retailers. As a result, we are seeing a marked increase in new leasing velocity, which is very good news for our clients. We also are seeing stepped-up demand for third-party retail services as landlords focus on repositioning and leasing up their properties."
Look for news and observations from Levin Management executives in upcoming posts here at Retail Property InSites. Please join us and share your comments about our posts or about your own management experiences in retail real estate.